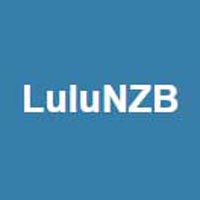 Invite to Lulunzb.com

Lulunzb.com / LuluNZB
- is an NZB indexer allowing users to search for and download files on Usenet servers. It's a closed and private community. The site can't be accessed without an invite, so if you want to get there, you'll have to find a LuLuNZB user willing to share one. Since that could take a lot of time, it'd be much easier to just buy an invite from us. Using the site, you can quickly and comfortably look for different files stored on Usenet servers.
Everything for work, leisure, or entertainment can be found there. What's more, files are downloaded at the same high speed no matter how many users are connected. This is a big advantage compared to torrents, where download speed depends on the number of seeds. Aside from finding an invite, you can access the site by getting hold of an existing account. For that, you'll need a login and password. The invite system is often closed, and the site gives no info about the ways to sign up for it, so obtaining an account is a good solution.
Once in the community, you'll be pleasantly surprised by the variety of content it offers. Using the bar at the top of the interface, you can search for videos, music, books, programs, TV shows, movies, and series. Video game fans can find the most popular releases for all kinds of platforms, whether it's 3DS, PS3, PS4, Xbox, or something else. Movies are also available for free download, and the service has movies in all formats: 3D, Blu-Ray, DVD, HD, and SD. The 18+ section is constantly updated with new erotic movies and XXX videos. Being a LuluNZB member means having unlimited access to a huge library of varied content.