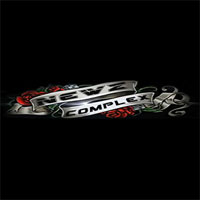 Invite to Newz-complex.org
Site:
https://newz-complex.org/www/login/

Newz-Complex.org / Newz-Complex
- is the largest German NZB indexer on Usenet, which is probably one of the best for the German contingent. And it is no coincidence that many Germans dream of adding this NZB site to their collection. Working with indexers is somewhat peculiar and requires some special knowledge related to the Usenet network. Therefore, if you do not already have such experience, then you should start with a list of the best
German private trackers
. To start, you can buy an invite to Torrent-syndikat – the largest German torrent tracker of the general direction. There you can find and download torrent files on almost any topic.
As for the NZB Newz-Complex, this indexer offers its participants a unique advantage over other services - access to the Usenet network. Beginners will appreciate the ease of use of the web interface. Otherwise, you'll need to choose a Usenet provider, find and configure a news reader, and build file utilities to get started. For beginners and advanced users, the web interface offers quick access to content without the need to
buy an NZB account
or headlines. In addition, Newz-Complex offers loyalty packages, which increases the download limits. Customers also receive additional packages for each year of continued subscription.
The Newz-Complex indexer is one of the most convenient and fast services for searching and retrieving files of any subject. Its database contains hundreds of thousands of links to movies, TV series, games, books, magazines, cartoons, anime, and more. The web interface of the NZB indexer has all the necessary tools for direct search, download and access to files. It all starts with the global search function. Here you can search for content in newsgroups, include a filter by file type, date, quality, format, and more. You can view thumbnails of images, a summary of the attachment. If the content selection includes multiple files, you can collapse them into a zip file.