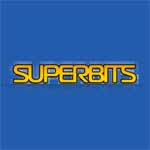 Invite to Superbits.org
Site:
https://superbits.org/

Superbits.org / Superbits
- is the largest and most popular private tracker of Sweden orientation. It is also one of the best Scandinavian general torrent trackers. Superbits invite is often purchased together with a buffered
Norbits.net account
. This pair contains almost all Scandinavian releases of films, TV series and music for all tastes. After the closure of Danishbits tracker, most of its members and almost the entire torrent base gradually moved to Superbits.org. Therefore, the database of this private resource has grown pretty much and already has more than 150 thousand torrents and about 15 thousand participants, which is quite impressive for a Scandinavian tracker.
The main content of the resource is films, TV series, PS software, applications, music. The video is available with a variety of voice acting options, including Danish, Finnish, Swedish, Norwegian. Also, almost everywhere there is a choice of English as an additional language. No other
music torrent tracker
contains as much music of Scandinavian origin as Superbits.org does. The language of the site is a mixture of Swedish and English, but mostly Swedish for the native people.
Invite to Superbits.org is by far the best purchase of the options for accessing Scandinavian video and audio content. The tracker has its own forum with separate pages for Danish, Norwegian, Finnish and English speakers. There is a separate page for Swedish TV programs where you can see the schedule of the various TV shows along with the corresponding torrent releases. The private tracker also offers the services of the IPTV group, which have a reputation for providing high quality IPTV content, especially to the Norther Europe.