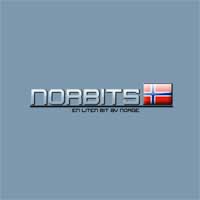 Invite to Norbits.net
Site:
https://norbits.net

NorBits.net / NB
- is the largest private tracker of general direction for the Scandinavian region. It is a national Norwegian tracker, that is ideal for residents of Norway, Denmark and Sweden. There is no English in the tracker settings, you can use only instant online translation from Google Chrome. So, for Norwegians and Scandinavians, NorBits is an ideal place to search for any material, both for work and for leisure and entertainment.
Norbits.net is rich in excellent content and includes many Norwegian films, series, music, books. And of course there are all the popular films and TV shows of the world film industry in Norwegian translation. This is not very convenient for English-speaking users, but the tracker also has many English torrents. Distributions are well supported by users with seedboxes and you will get good download speed for popular movies in HD quality, despite the large file size.
Maintaining a rating on NB is easy, there is a system of bonus points that allows you to buy additional gigabytes and get good results there. Downloaded torrents larger than 30 GB in size are 90% free, that is almost freeleech. The Norbits.net tracker is, above all, a great community for Norwegians. But if your goal is not Scandinavian content and you are looking for a good universal tracker, then NB is not your way, you can try other alternatives, such as: IPTorrents.com, TorrentLeech.org and others.