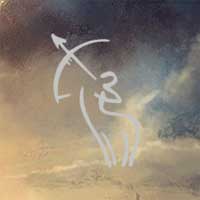 Invite to Openlook.me
Site:
https://openlook.me/

Openlook.me / Bezze.me
- is a Korean general-purpose private tracker, one of the closed-access websites known for their high quality. The site moved to another URL recently and is now available at Openlook.me. Those who interested in joining the community can only do so through an invite. You can buy one on our website - if the Openlook's invite system is open, that is, which is a rare occurrence. A more convenient way to access the site is by getting hold of an existing Bezze account.
Openlook harbors a lot of unique stuff and includes all the most popular types of content, which every user can freely download. According to the site's statistics, it already holds a whopping 250 thousand torrents, and the number is always growing. Here's what you can find there: music, movies, series, anime, music videos, games - the list goes on and on. The high quality content Bezze offers makes it one of the elite trackers such as
Sinderella
, a well-known XXX Asian torrent tracker.
Openlook's active forum and system of bonuses and discounts are waiting for new users. The developers have done their best to put the most advanced technology into the site's interface. The navigation is beautiful and convenient, making this site attractive to torrent users all over the world, not just Asian users. By the way, English is one of the site's languages.