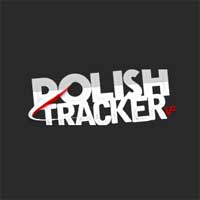 Invite to PolishTracker
Site:
https://pte.nu/

PolishTracker / PTE
- is the oldest Polish private tracker. It is one of the leading general-purpose trackers and has been the source of the best Polish releases since 2004. There aren't many veterans like that on the Web. PolishTracker is well-known among fans of closed-access websites that provide high-quality content. About a year ago, PT moved to a new URL, getting a new interface, templates, and style sheets, which noticeably excited its users. In addition, a new feature was introduced: the users got to choose between Polish and English as the site's language. This feature increases the number of potential members of PolishTracker and makes the site more popular among fans of high-quality video.
The tracker is a closed-access one: only those with a special invite link can use its database. Buying an invite is much easier than spending a lot of time looking for a real user willing to share one. Being a general-purpose tracker, PolishTracker distributes many different kinds of content. Any person will find something that suits them here. They can download music, movies, apps, series, anime, games, erotic and XXX videos. Here you can even see some episodes from the famous
Empornium
. Most of the torrents have a lot of seeds and therefore a fast download speed.
PolishTracker is also the best Polish tracker in The Scene. Part of its internal community is a well-known release group called PTRG. What the group mainly does is create high-quality HD and DVD videos, all dubbed into Polish. PTRG's releases always have a good deal of seeds, so you can easily get a high rating if you upload their local torrents to your seedbox and share them at high speed. In addition, the tracker has a well-developed and active community to chat with, internal thematic forums, and an active IRC channel. These and other positive aspects make PolishTracker a popular closed community that many residents of Poland and other countries wish to get access to.