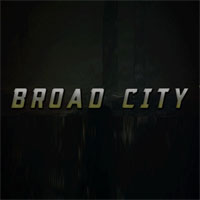 Invite to Broadcity.in
Site:
https://broadcity.in/

Broadcity.in / BroadCity
- is a modern private tracker that distributes HD videos and is focused mainly on Turkish Internet segment. To sign up for Broadcity.in, one can obtain an invite or buy an existing account. Both invites and accounts are available on our site for a bargain price. It has not been a long time since the tracker was launched, but it has already managed to build a good reputation and statistical indicators and to gather an impressive collection of
movies and TV series
, documentaries. The website interface is basically in Turkish, and the majority of the videos are also voiced in Turkish language. Therefore, the resource is a perfect place to watch and collect HD videos for users from Turkey.
Broadcity file storage contains all the modern formats that are common in today's digital television. Both standard definition (SD) recordings and advanced options, such as HD or UHD (UltraHD, samples of which can also be found on famous
BeyondHD tracker
videos, are present. Movies and series are offered in a variety of formats, such as DVD, BluRay, 720p, 1080p. These encodings bring high-quality images with bright, saturated colors and clearly depicted small details to TV screens. The documentary section offers sport shows, movies about nature and animals, BBC and Discovery programs. For those who are fond of such production, Broadcity account will certainly be a worthy acquisition.
The tracker team has not established an IRC channel yet, but a very lively internal online chat is available. A well-developed forum that contains discussions on various topics connected with cinema industry is also up and running. For Turkish-speaking audience, the Broadcity tracker is very convenient. The internal release group "BdC", website administration and support team together set up an efficient workflow for creation and distribution of high definition video content in local Turkish language.