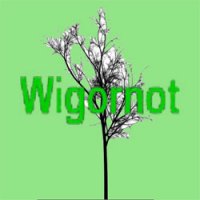 Invite to Wigornot.com
Site:
https://wigornot.com/f/login.php

Wigornot.com / Wigornot
- is a small general-purpose forum-based private torrent tracker. The Wig belongs to a very uncommon wdma type and so is extremely secretive, which means that both the resource itself is highly confidential and the number of privileged members is also quite small. Administration and users of the tracker don't want it to be much spoken about, so Wigornot is an little-known website distributing unique high-quality content. To join Wigornot is as hard as to obtain an
invite to Broadcasthe.net
. The reason is that only one or two invitations are issued per year, and they are given to a very narrow circle of users who should first pass rather hard interview with the administration.
The tracker belongs to
ALL-in-ONE category
, which implies diversity and versatility of content it provides. The majority of Wigornot torrents are movies, TV series, comic books, music production, software and computer games, mobile applications and much more. The website also offers a rather impressive collection of educational materials and fiction literature that includes magazines, books, comic strips, audio recordings, video courses. Each torrent section is further subdivided into genres, which allows to find the necessary file significantly faster. For example, you can browse only Comedies genre in the Movies section and quickly find the film you looked for. The videos presented on Wigornot are always of top quality. The files are released in the best modern formats, such as 720p, 1080p or Blu ray.
Despite being closed and secretive, the community of the resource is very active and lively. Every single day new discussion topics appear on forum and rather numerous new messages are posted. Release groups also upload new torrents to Wigornot on a daily basis, so it won't be hard to maintain good rating as long as you download popular movies and TV series when they become available on the website and desired by other members. As it has already been mentioned, receiving a Wigornot invite is a really hard task. That's why promoted accounts with good statistical scores are always in demand. In spite of the high cost, Wig accounts are fairly popular among experienced users, as the tracker has built a reputation of one of the best closed forums on the Internet.