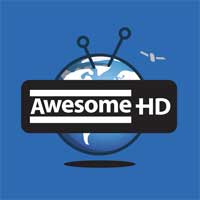 Invite to Awesome-hd.me
Site:
https://awesome-hd.me

Awesome-hd.me / AwesomeHD / AHD
- is one of the best private trackers from the family of HD video trackers. In the world of torrents, AHD tracker stands in line with such famous elite resources as HDBits.org and PassThePopcorn.me, which indicates the high quality of video material on the tracker. Usually in the circles of fans of HD films they say that Awesome-HD has its own recipe for coding, which is kept in secret and does not go beyond the boundaries of internal release groups. Therefore, the release of high-resolution films from AHD producers turns out to be inimitable in picture and sound quality. Many movie lovers going to get on this tracker in order to always have popular films on hand that take first place in quality and content. Custom downloads that comply with the AHD standard will be eligible to receive free downloads of up to 50%, 75%, 100% and AHD Gold status.
People who code for AHD are dedicated to the site and working with HD video formats is their favorite thing. Therefore, only professionals with extensive experience in this craft take part in the coding teams. They encode most of the high-resolution films in HD (1080p BluRay) with HD audio. These issues are most valued and are called "internal releases" - the site averages about 5 new issues daily along with other regular torrents. The main internal groups that generate these releases are BMF, decibeL, D-Z0N3, eXcommunicado, FTW-HD, OlSTiLe, TDD. If you become a member of the Awesome-HD tracker, you will see these names more than once in the headings of the site.
The AHD community is very active and friendly, there is a limit on the number of 10,000 users and this limit is almost always filled. Therefore, free places and invites are extremely rare and they are waiting for a whole queue of comers. This defines the high price for the AHD tracker. But you can still buy an invite on Awesome-HD if you send a request in our Invitez.net store at the time. So do not skimp and rush to gain access to one of the best movie trackers on the Internet, which contains tens of thousands of excellent films in HD quality.