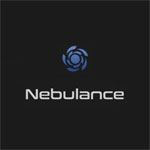 Invite to Nebulance.io
Site:
https://nebulance.io/

Nebulance.io / Nebulance
- is a private TV tracker. This means that this resource is intended exclusively for fans of TV series. It was previously registered on a different domain. Then it was called TransmitTheNet. The tracker is built on the popular Gazelle engine. It provides an efficient file sharing system and a user-friendly interface. This makes it quite similar to the famous TV portal
Broadcasthe.net
. However, the latter has always been one of the most difficult to access. The Nebulance TV tracker has been closed since its release. And it accepts participants only by special invitations. Our service also offers buffered accounts for more efficient search and download of video content.
As you know, searching and watching TV shows is one of the most popular entertainment among the Internet community. Therefore, the
TV tracker
is developing rapidly. And it already has more than 20 thousand participants selected for similar interests. A large user base makes it possible to get good speeds when downloading video files for whole seasons. There is a bonus point system. They are used to get Doubleseed, promote a user's grade, get invites or various icons that are displayed with the username.
The series library allows you to search and filter content by genre. Among them there are comedy, drama, action, science fiction, horror, adventure, travel, thriller and many other subsections. The site has many features. Among them a search by torrent name, ID, or cast. Users can view collages created by others. They can also create their own collages to make it easier to find torrents of their choice. It is worth noting that the Nebulance invite will give you an opportunity to get on one of the best trackers for fans of TV show and TV series.