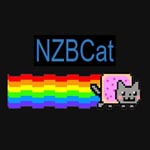 Invite to Nzb.cat
Site:
https://nzb.cat/

Nzb.cat / NZBCat
- is a dedicated NZB website. It is available to users only by
invites
. It has a huge database that contains more than a million indexed files. The files belong to a wide list of categories, such as movies, TV series, music, books, sports, HD videos, software for various devices, and much more. NZB.cat like most indexers, it is a very good alternative to private trackers. You don't need to create a rating or increase downloads on this site. And all sections and categories of data are available to users. It happens that it is much more profitable to buy an account on the NZB site and get access to a high-quality section of TV series than to wait for invitations to a private tracker to appear
Broadcasthe.net
. After all, this is extremely rare.
NZBCat indexes content on the Usenet network using automatic algorithms. Users can use the web interface to search and view specific NZBs. They can add Usenet downloads to any app. This allows users to get the content it links to. NZBCat has proven itself since 2014. It has become one of the most reliable NZB indexers in the Usenet community. Since the release, the site has not been disabled. It offers a good response rate. And the indexer runs every 15 minutes. This means that users can access the most recent files added to the database.
We can highlight some of the features inherent in this NZB indexer. Access to the site is by invitation only. There are more expensive invites with VIP membership. In addition, there are several levels of membership. A user can make a donation as a member to get VIP privileges. There are no annoying ads on NZBcat, which is a big plus. And binary files are stored for more than 600 days. Folders with files are available for participants and VIPs, new releases are available in all genres. There is also an internal forum and chat page. And there is an option for advanced search. All user files can be placed in their own folders, such as "My movies" and "My shows".