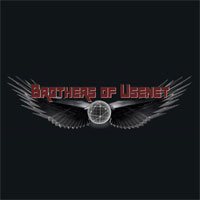 Invite to Brothers-of-usenet.net
Site:
https://www.brothers-of-usenet.net/

Brothers-of-Usenet.net
- is the most popular German forum and NZB indexer site, long recognized for at the NZB community. This resource is closed; it is possible to check in only by invitation. Recently Brothers of Usenet invites has been opened very seldom, that is why it was nearly impossible to create your NZB account. There is a special option on our service, it is possible to buy a found account and quickly get an
access to NZB files
. This forum serving mainly German users generates every day hundreds pages of reviews with some thousands unique visitors per month. Although, the interface language is German, a quantity of participants from other countries is constantly growing, people can easily use online translator.
The most valuable on NZB index is its plentiful content, which numbers hundreds thousands unique files. Users of the site are no need for torrents seeding as it is customary on private trackers. An interested person gets a direct reference for downloading a file. The section of computer games allows getting easily every account, nearly like on
Gazellegames torrent tracker
. There is a general quantity of topics, discussions and participants on the main page of the site. By the way, there is useful information for those, who wants to get an invite to NZB index. The administration often opens invites for holidays and, if you bustle on time, you can become a happy owner of an invite.
The database of NZB files numbers thirty different categories, which are conveniently situated on different sections of the forum. This order makes a search quick and convenient. There is a list of the most popular sections that the NZB indexer offers. There is a large archives of films of different quality: SD, 720p, 1080p, Blu-Ray. There is a sport category, which has some enclosures – Football, Fighting, Motorsport and others. There is a so-called children territory where you can find and download cartoons, comics, anime, child films, educational and developing literature. There is even a large section for adults; it contains an impressive collection of NZB files of high-quality XXX videos.