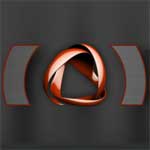 Invite to Bit-titan.net
Site:
https://bit-titan.net/

Bit-titan.net / Bit-TiTAN
- is a modern German private tracker of general direction that was re-launched in an updated form at the end of 2018. If you get an invite to Bit-Titan, you will open yourself permanent access to a database with German torrents. Currently, the tracker is growing quite rapidly, with several hundred new torrents downloaded every day. Invitations are rarely available in the bonus store, so it is much easier to
buy an invite
on our resource.
There are many popular categories - movies, TV series, documentaries, and sports videos. Most films and TV series are presented in such formats - 4k, 1080p, 720p, x265. In the presence of a large number of torrents from the entertainment section – the
best adult torrents
, games, programs, comics, music and more. In terms of content and quality of material, this tracker is for another German resource Torrent-Sindykat. But it is very difficult and expensive to get a TS-Tracker invite. Therefore, the Bit-Titan account is a good option for German users.
Most of the content on the Bit-Titan tracker is dubbed in German, thanks to its own internal teams - muhHD, SPiCY, OGMTV, NGE, VideoStar, CiA. Torrent download speeds are fast because many members use seedboxes and must provide their IP addresses to the administration. The resource has internal forums that can be accessed even when the tracker is idle. Maintaining a good rating is not difficult, due to the availability of freeleech torrents and a system of bonus points. Overall, Bit-Titan has every chance of becoming one of the best German trackers in the future.