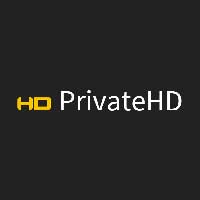 Invite to Privatehd.to
Site:
https://privatehd.to/

Privatehd.to / PrivateHD / PHD
- is a very good and affordable private HD tracker belonging to the AvistaZ family of sites devoted to
HD-Video
category. This tracker is home for the EPSiLON working group and it offers a large collection of HD films and high-quality TV shows. A Privatehd invite would be perfect for those who want to permanently have access to high quality movies and TV shows, but cannot afford to buy an invite to such expensive elite trackers as Passthepopcorn, for example. The tracker activity is now very high and if you are interested in TV series, you will not be disappointed as new episodes are uploaded without any delay.
According to statistics, PrivateHD contains about 35,000 torrents in different languages. You can easily find popular movies and TV series in English, French, Spanish, Russian, German, Italian and other languages. PHD web design is easy-to-use, the interface is user-friendly and comfortable, which is ideal for the HD video category. Each movie torrent is uploaded to the tracker in accordance with the list of rules, so each file is accompanied by a good high-quality poster, informal description, screenshots, cast, reviews and other useful information. This makes using the PHD tracker convenient and enjoyable, not only for advanced users, but also for beginners.
As it was already said, PrivateHD is a part of AvistaZ network which includes some other popular trackers – AvistaZ (AsiaTorrents),
CinemaZ
, ExoticaZ. The tracker general rules and rules concerning maintaining the ratio are common; there is also HnR mode verification so you should control downloads, actively share and preferably use a seedbox. PrivateHD has a restricted access now, the registration requires to have an invite. But invites are rare and expensive, so take this into consideration and do not refuse to buy a buffered account. Such account will give you the possibility to download a large amount of content without worrying about the ratio.