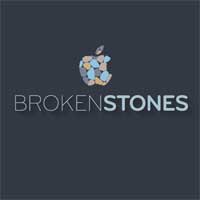 Invite to Brokenstones.club
Site:
https://brokenstones.club/

Brokenstones.club / BrokenStones
- is the best private tracker specializing in Apple-related topics, also called as "Stones". On this tracker, you can find almost everything related to the famous brand and get access to all content from the Macintosh section. Thus, BrokenStones is the best place for iPhone, iPad and Mac users. Naturally, the tracker is very popular and already has about 15 thousand registered users with more than 25 thousand downloaded torrents. It really is a great community with good and relevant content, given the narrow specialization of the resource.
Maintaining a rating on Brokenstones is easy enough due to several advantages. A lot of torrents in the freeleech (Gold) category are downloaded daily, they can be obtained literally immediately after download using the seedbox server. Users have the opportunity to receive freeleech bonus tokens, which you can use of your choice to steal it freely. You can upload your own materials, but carefully read the download rules, pay attention to prohibited downloads, the order of registration, etc. When making a donation, you get an additional amount of GB per download, depending on the amount.
An additional advantage of the BrokenStones tracker is their thematic forums that cannot be found elsewhere. The participants are very active and you can quickly get any help regarding Apple topics. Needless to say, this resource is a great tracker and probably the best when it comes to Mac products. No wonder an invite to Brokenstones is rather difficult and not cheap. But in any case, the purchase of an invite will quickly come true, because with the BrokenStones tracker you will learn a lot of new things to use your favorite Apple gadgets.