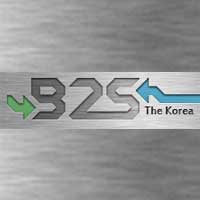 Invite to HDCorea.me
Site:
https://hdcorea.me/tb/login.php

HDCorea.me / Born2Seed / B2S
- today it is the best Korean private tracker from the category of films and TV in high definition, which makes it the best Korean HD tracker. Also known as HDCorea, it is very popular not only among Korean residents, but also among other countries of the Eastern region, such as China, Japan, Malaysia, Singapore. Despite the narrow regional focus, the tracker contains a large number of not only Korean, but also English content.
B2S or HDCorea was created in 2007 and since has been home to the Korean HD Bit Torrent Community. This tracker is also the primary source for well-known HD encoding teams, such as SeMa, Rainbow, XxX, MeltingPoT. As well as the OMO group, which provides the highest quality for Korean television shows and HD movies. For international use, Born2Seed supports an English interface that you can configure in your user profile. It is not difficult to maintain the rating, because there are a lot of torrents on B2S with the tag freeleech 50% and dual download. Also there is effective bonus system where you can buy additional gigabytes per download to adjust the rating.
This is one of the most prestigious HD trackers and it is difficult to register on it, invites are very rare. Basically, those who want to get on the tracker are content with a working buffered accounts, which is also not bad. In any case, users from Korea who love the genre of cinema and television should strive to get on the B2S tracker and make it find their favorite things to watch.