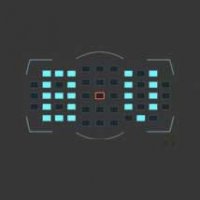 Invite to Bitvaulttorrent.com
Site:
http://www.bitvaulttorrent.com

Bitvaulttorrent.com / BitVault / BV
- is a well-known private tracker of general orientation, which is considered the best Italian universal tracker. In terms of the number of participants, this resource is not very numerous and has only 3.5 thousand users. But this is a distinctive feature of the BitVault tracker, since lazy or passing individuals for a one-time download do not stay there for a long time. The core of the resource is composed of active participants, each of them works for the common cause and the result is not long in coming. Today, BitVaultTorrent is the most famous and demanded private tracker among Italian users. Many have long desire to get on it and gain access to the best database of material in Italian, which already has about 70 thousand torrents.
The tracker has a nice and easy interface with a beautiful design of distributions. There is a thematic internal forum where participants from the group of active users are always ready to help. Among 70 thousand torrents you will find the division of material into different categories, such as films, series, music, e-books, applications, games, cartoons, anime and much more. The resource encourages the use of seedboxes, so almost the entire database of torrents is well-seeding at any time of the day. You can also pump the ratio well with a variety of freeleech files.
Most torrents have Italian as their primary language, but there are also many variations of English language suggestions, including English releases and subtitles. First of all, the BitVault tracker is an ideal place for Italian users who are looking for the opportunity to download high-quality Italian torrents. But invitations to BitVaultTorrent are also in demand among users of other countries, since this tracker is one of the few high level resources where the quality of the material is primarily valued.