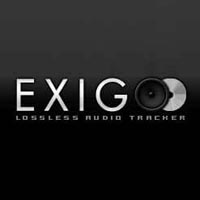 Invite to Exigomusic.org
Site:
https://exigomusic.org

Exigomusic.org / Exigo
– this private tracker is rightfully considered to be the best in its category, that's why it's stupefyingly difficult to become a member of this elite tracker community of users, but if you succeed you will have the possibility to download content which is impossible to find anywhere else. Getting access to Exigo music tracker, whether it is by means of an invite or a buffered account, will certainly be worth the effort. Music archive is replete with the latest releases and high quality rarities that will leave no music lover indifferent. On a regular basis there are distributions of content in FLAC format as well as vinyl disсs.
All music on Exigo is uploaded by users from their private collections. The resource community strictly ensures that downloaded tracks are not leaked anywhere. If something similar happens the violator will be deprived of access to the tracker for ever. Such attitude deserves respect and guarantees to Exigo many years of prosperity. The number of torrents on Exigo is not as large as on low-budget trackers
Redacted
or Orpheus, but it is the quality of music that distinguishes this resource, thus explaining why the price for registration and access is so high. Second rate recordings are not accepted there.
If you prefer to take pleasure in listening to lossless quality music, rather than to endure torment resulting from the sound of tracks uploaded and downloaded hundreds of times from template websites, buy an Exigo account without hesitation. It must be pointed out that invites are almost always restricted and cost quite a bit of money, but will it really stop the true lover of quality music?