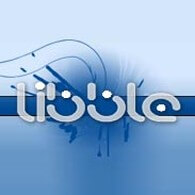 Invite to Libble.me
Site:
https://libble.me

Libble.me / Libble
- is an excellent tracker, which contains almost all areas of music, especially a lot of tracks of the indie style, which glades fans of this particular direction. It has a peculiar kind of community where everyone can express their opinion, upload their music or share opinion with other participants in a general chat. But to download any materials, you will need to fulfill several conditions. At first glance, it may seem confusing, but by going to the help section where you can find all the answers to your questions. The Libble tracker is not as big as, for example,
Redacted
or Waffles, but it also has its undeniable advantages. All members of the community are almost like one big musical family that shares information of interest to each other.
On this portal you can find such areas of music as: Alternative, Folk, Garage, Experimental, Progressive rock, Indie, Country, Metal, Reggae, Blues, Drumand buss, Dubstep, Psychedelic and many others.
The Libble.me tracker has an interesting promotion system, namely the stock ratio system. Surprisingly, it works pretty well. In addition to tracks, here you can find video clips, autobiographies of artists and album reviews. Most of the content is in FLAC format, but there are mp3 and VO files. This tracker is paid, getting into it is not so easy, you need an invite to enter, but we can help in solving this issue. The invite cost is a very small price for unlimited access to any of the best singles from all over the world.