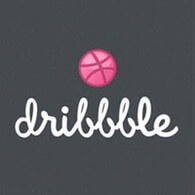 Invite to Dribbble.com
Site:
https://dribbble.com/

Dribbble.com / Dribbble
– is a specialized site, a kind of social network for representatives of digital art forms. The main contingent of the site are designers, digital artists, photographers and other similar ones. Dribbble is an elite blog where thousands of well-known and respected artists registered there. A lot of professional works are presented on the site, a voting and rating system is involved, which allows you to advance your achievements and rise to a higher level in your activity.
To become a full member of the Dribbble blog, you need to receive an invitation from an advanced user. Invite will provide an opportunity to create a full account and gain access to the full site functionality. You will be able to exhibit your work for grades, communicate with professionals of digital modeling, and receive tips and suggestions. Many users use Dribble to search for jobs on their profile and make money.
Also, if you already have a previously registered account on Dribbble.com in the status of "read-only", with the help of our service you can update your account to the full level using an invite. Buy Dribbble invite if you are engaged in some kind of digital art - modeling, design, photography, drawing.