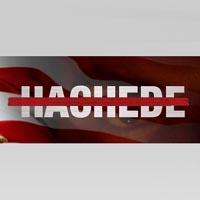 Invite to Hachede.me
Site:
https://hachede.me/

Hachede.me / Hachede
– is a Spanish torrent tracker devoted to HD-Video which offers to its users almost any type of data relating to high definition video category. Like all popular quality HD resources, this tracker has limited access and accepts new users exclusively if they have invites. This torrents resource can be a good alternative to expensive and inaccessible Spanish HD trackers -
HD-Spain.com
or HDCity.ly, that are beyond the reach of newcomers due to their high prices and rather strict rules. Invites to Hachede tracker are almost always restricted so most of the customers are content with buying a working account with rating. Using such an account does not cause any problem or trouble, the tracker administration is favorably disposed toward the change of IP address of the users and there is no special requirement for participants to belong to a specific list of countries.
As mentioned, Hachede.me tracker offers all sorts of HD content. These are movies and series in high quality Full Bluray, 1080p, 720p formats, about 10 formats of anime and animated stories. There you can also find and download torrents relating to documentaries and popular TV shows, any kind of sport shows and music video clips. And everything is in excellent HD quality. There is also Adult HD video section that contains in abundance hot videos with gorgeous Spanish actresses. Users uploading content on the tracker make active use of seedboxes or have high speed home internet. This ensures high quality of uploaded content and high rate of downloaded torrents, even large ones such as movies in Full Bluray quality. Buying an invite or an account for Hachede tracker means for the user that he will get access to one of the best collections of Spanish HD video.