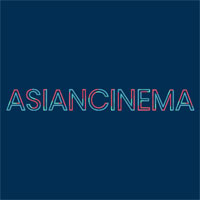 Invite to Asiancinema.me
Site:
https://asiancinema.me/

Asiancinema.me / AsianCinema
- is a popular Asian private tracker, created mostly for video content. It is possible to check in by an invite or just to buy an account which was founded earlier. The main part of the filling is films and series; there is also a relatively small number of musical torrents. In other word, you can get the same data set – Movie / TV / FANRES, if you have a possibility to obtain an
Avistaz invite
. AsianCinema tracker has been active since 2017, it pays a lot of attention to HD-content, active users base, safe code base and responsive stuff team. Along with boundless passion for films and TV shows, the tracker also offers one of the best variants of Asian material called FANRES, which other resources cannot be boast of.
Don't search Hollywood blockbusters or English soap operas there, this site was created for users of Asian origin. Overwhelming majority of participants are inhabitants of China, Japan, Vietnam, Taiwan, Singapore. Residents of those countries are always not indifferent to anime that is why the tracker offers some files of this genre. Certainly, there are not so many animes as on
Animebytes.tv tracker
, it is, without options, the best site on such topic. Torrent tracker AsianCinema appeared as an alternative to AsianDVDClub, that is why the composition are discs Untouched Blu-Ray, studio WEB-DL, HDTV and remixes of untouched discs. A vast majority of encodings are made in high quality with the help of inner encoder ARiN, which provides with BD and 1080P encodings.
AsianCinema offers its users a well thought out system of bonus points, with its help you can easily get extra gigabytes for downloading. Really worthy encodings of videos, most of which are free, help you to support suitable rating. It is enough to download fresh free torrents and be on distribution during the day. There is a lot of content on the tracker, a quantity of torrents is growing every day. This tracker is entirely dedicated to Asian content, that is why an invite on AsianCinema is in popular demand among inhabitants of oriental countries.