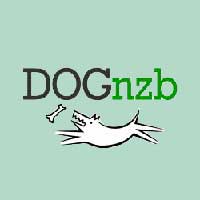 Invite to Dognzb.cr
Site:
https://dognzb.cr/login

Dognzb.cr / DogNZB
- is a well-developed and safe NZB index that exists in the internet since 2013 and it has been one of the best NZB sites out there for years. DogNZB has gained a good reputation and now this resource has access only via invite. Main reason of such popularity is simple and pleasing user interface with a big amount of content. Many users try to get access to the DogNZB account for other important reasons. There is a remote sending service, a comfort user search by RSS and usage of remote and mobile notifications. On our site you can also get access to the best NZB Indexer from HD Movies category, just
purchasing an invite to Nzbs.in
.
The main goal of those who tries to be a full DogNZB member is a free entrance to a big database of any sort, such as movies, TV series, sports and TV programs. In addition, the resource has a dynamic and active forum. Video, media and other materials are well divided and can be sorted by resolution and quality with additional sections for foreign movies. DogNZB provides as much as a name stands for – only direct links for file downloading. For the moment, it is 2500 days of data storage period on DogNZB. A search function is easy to use and lets you use special search criteria and filters.
If you are a member of the site, you can get access to API functions. This lets you use DogNZB with programs, like NZBDrone, Sickbeard and CouchPotato, that significantly advances a functionality of resources. If you simply need to look at the data contents, then additional preview functions are very easy to use.