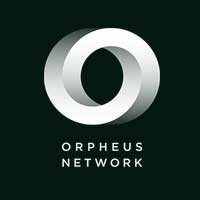 Invite to Orpheus.network
Site:
https://orpheus.network/

Orpheus.network / Orpheus
- is a good music torrent tracker where you can find quality audio content. It appeared after the famous private tracker
Apollo.rip
was closed and it is one of the five best music private resources available at the present time. The tracker has a huge database of music of all genres and categories. Here you can find classics and rock music, pop and rap, songs and albums of the best singers and musicians in the world, music of different types and styles, such as techno, blues, house, electro, metal, hardcore and much more. Also, the tracker database is conveniently sorted in chronological order by year of release which greatly facilitates the search and systematization.
To date, Orpheus is one of the most popular options among private music trackers and has strict rules concerning the quality of uploaded releases. Orpheus invites are in demand and for many music fans getting an invite or an account marked Orpheus.network on their email is considered as a good birthday present. The database of this resource already counts more than 800 thousand torrents and their number is growing every day. There is a distinct category devoted to releases in the "heavy" FLAC format on the tracker. This format is the best of all existing formats and releases are collected there without compromising quality.
At least, it is worth buying an Orpheus invite in order to always have access to almost any musical composition that may interest you. Having access to this music tracker at your disposal you can easily select music for yourself or your loved ones according to your interests. The resulting playlist can be launched on your music player during long trips or journeys, as well as you can listen to your favorite artists albums while driving a car.