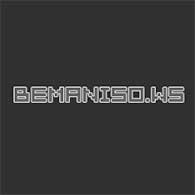 Invite to Bemaniso.ws
Site:
https://bemaniso.ws/

Bemaniso.ws / Bemaniso
- is a private torrent tracker which can be accessed through the purchase of an invite. Actually, this tracker is of a general orientation, so it is available for download movies, music, videos, programs and applications, but, as the name suggests, the main focus here is on Bemani/DDR (Dance Dance Revolution) games. All files come in multiple formats so they can be installed on different devices. In addition to the fact that the tracker database is very rich and diverse, the users themselves (by the way, there are more than seven thousand registered users on the tracker) do not allow it to become outdated, adding new files that can be downloaded from more than fourteen thousand torrents.