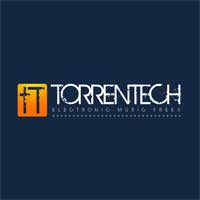 Invite to Torrentech.org
Site:
https://www.torrentech.org

Torrentech.org / TorrenTech / TTH
- is a private music tracker that has been pleasing its users with good electronic music for over 14 years. The musical directions of this resource gathers thousands lovers of dance and fiery music, as well as professional DJs who replenish their playlists with modern music. TorrenTech grows its database every year, the annual growth of fresh torrents is about 3000 pieces, which indicates the popularity of musical trends and rhythms. At the moment, the tracker contains more than 80 thousand torrents and the number of registered users will soon exceed 100 thousand.
TTech is a resource aimed at high-quality dance music, to some extent has similarities in genres to another popular closed site -
Trancetraffic.com
. Electronic music is presented in the following popular directions: Techno, DnB, House, Garage, Electro and others. All categories can be seen in the screenshot below. The music file formats are varied and will satisfy any music fan. The main ones are the high-quality FLAC format, as well as the popular MP3 with various bit rates for every taste.
TorrenTech tracker is not only a huge archive of music, but also a well-organized site that allows you to just have fun with musically minded and gifted people. There is a very cool online radio station that you can check without even being a registered member. There is an active thematic forum in constant work, where most DJs and lovers of discos hang out. Communication on the forum allows them to keep abreast of events and stay in trend, to have in their arsenal the best dance music to date. It is enough to buy an invite to the TorrenTech private music tracker so as not to spend a lot of time searching for modern electronic music.