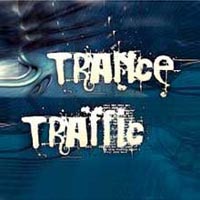 Invite to Trancetraffic.com
Site:
https://www.trancetraffic.com

TranceTraffic.com / TT
- is the largest private music tracker and the best by dance music offering. Trancetraffic mostly specializes in trance, techno, house, electronic, goa, ambient and other similar styles. The tracker has a large community of verified users and a huge database of good quality music. The number of participants and torrents is constantly growing, while the user limit is 12,000. The content and quality of the musical material is very good and even old torrents with several seeders have high recoil speeds.
Trancetraffic invite
will be a good purchase for DJs and those who often hang out in clubs and discos. The tracker always has the latest and most fashionable music from popular artists from around the globe. Therefore, the resource is very popular and in demand among lovers of dance music. The invite to Trancetraffic is relatively easy to receive. They are always available in our store. It is even better to buy a buffered account and enjoy of almost unlimited amount of torrents to download. Every techno or trance fan must have this tracker, as it is the best in this genre!