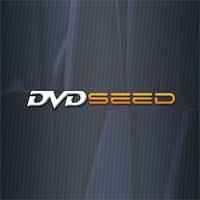 Invite to DVDSeed.eu
Site:
http://www.dvdseed.eu/

Dvdseed.eu / DVDSeed / DSD
- is a private Polish tracker with the main direction of DVD discs, films and TV shows in Blu-ray quality. The tracker presents high-quality video content with good download speeds, it has a great many movies on DVD, as well as in Blu-Ray and HDTV formats. Most films include Polish, but the newest distributions also contain the original language in the voice acting. Obviously, DVDSeed is an ideal resource for Polish users who actively use it to search and copy DVD movies with the possibility of further viewing on modern televisions with a wide diagonal.
DSD has a Polish interface, but frequently asked questions and rules are duplicated in English, which confirms the multi functionality of the tracker and the diversity of users geography. This is determined by the quality of the material available on the resource and the regular updating of the film database with new products from the industry. In addition to the main section of films, the tracker offers the user a wide selection of other categories, no less interesting in terms of entertainment. Here are the series Polish, Russian, Scandinavian. There are anime, audio books, music, concert recordings. In the presence of an impressive site frank of
video XXX
direction.
DVDSeed.eu, like most of similar trackers, is closed and provides access through an invite-system. An invite to private tracker with DVD content is always a rarity and it is very difficult to get it. There are only two options to get to this site, either buy an invite in our online store, or take a long time to search for a registered user who is ready to send you an invitation link. Also, a good alternative for access would be to purchase a working account on a DVDSeed site, which allows you to immediately use the tracker and download movies in large volumes.