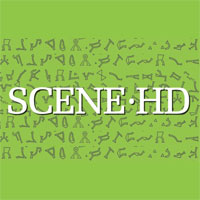 Invite to Scenehd.org
Site:
https://scenehd.org/

Scenehd.org / SceneHD
- is a private HD video torrent tracker that has established itself as the best resource for Scene Releases and 0-Day High Definition releases. The tracker is in the top ten and you can sign-up only by receiving an invite for it. There has been no free access since its inception. On our website you can get an invite for SceneHD directly from the administration through an official recruiter. It is also possible to
buy a buffered account
, but at the same time you need to take care of security in advance. So, before buying an account, you should add your IP address to the new account profile, so that the administration does not disable it.
Scenehd.org tracker is generally aimed at movies, TV series, documentaries, sports and TV shows, including full Blu-ray and TV channels packages. There is also a very advanced XXX video section. The adult content is of excellent quality and alternatively you can get it by purchasing an
Empornium.sx invite
, which has the best collection of this genre. In addition, the SceneHD supports superb seeding for its loyal users, so prime collections (packs) and old torrents are always available for download. An outstanding system of bonuses, free bets has been implemented, so you can win or purchase such useful things in the P2P world as downloads, invitations, freeleech, and so on.
An access to SceneHD offers you an opportunity to be a part of a small but powerful community whose main goals are quality, speed and abundance of content. This prime resource has very rare versions of modern movies in Blu-ray quality, which even the elite HDBits.org has not. The tracker also has many great XXX videos in HD quality, so it is the largest storage of all existing trackers. Community of the SceneHD is very active in internal forums and local IRC chat. If you are a fan of modern high definition video, you need to get a SceneHD tracker, one of the best private resources of HD content, in your collection.