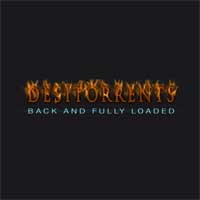 Invite to Desitorrents.tv
Site:
https://desitorrents.tv

DesiTorrents.tv / DT
- is a well-known private general tracker for Desi material, which means its narrow focus is for users of the Indian type. The tracker contains the best pictures of Bollywood, Tollywood and a variety of all types of Sufi, Bengali and other similar types of films.
After closing the old domain Desitorrents.com, the site surprised everyone of new appearance with more pleasant interface and stile on the domain Desitorrents.tv. Free registration is already closed and now you can access the tracker only by invite, since the limit of participants has already been reached. The updated tracker is supported by the internal release group DTOne, which is active in the field of Bollywood films, and many releases are downloaded daily.
Desitorrents is a Desi tracker and primarily serves people from India, Pakistan, Afghanistan and other countries from the region. With the help of this resource, they received a huge collection of their national material from sections such as films, music, TV shows, games, XXX and more. Maintaining a rating on DT is easy, because the tracker has a system of bonus points where you can earn invites or additional Gigabytes on a download counter.