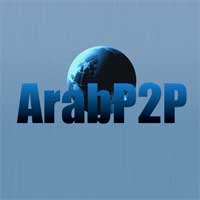 Invite to Arabp2p.com
Site:
https://www.arabp2p.com/

Arabp2p.com / ArabP2P
- is one of the best private trackers for Arab country residents, but the free access to the resource is impossible. You need an invite from any registered user to enter the tracker. It is a good alternative to Arabscene.org, the other community that is much harder to get invite to or to make an account. Arabp2p invites are not rare, you can usually find them in our shop. Such internet resource is basically filled with entertainment material like movies, TV series, anime or music. You can also find specific songs or various religious files attributed to Arab nationalities.
While having an Arabp2p account Arab user can find here almost everything. All new Bollywood or Hollywood films are quickly uploaded on the tracker. If you're not impressed with modern movies you can try your luck in other sections of the site. You can find everything here: online TV, games, books, apps, documental films, Islamic content and many other things. There is an option for foreign visitors that lets you change a language to English and download torrents with English or Asian movies. There is also a separate soundtrack database that contains other (non-Arabic) soundtracks to popular movies and TV series.
This Arab torrent tracker has a set of standard tools that is usual for closed private resources. It is a rating system, the ability to collect bonuses to exchange them later for other benefits. Sometimes there is a free leech period when most of the torrents can be downloaded for free without affecting the rating. Users communicate freely on a forum, chats or a support service. Generally, Arabp2p.com is an ideal tracker, but aimed at the Arab users. If you need any Arabic content, don't give it a second thought and get an Arabp2p invite or account, this site has a great amount of content.