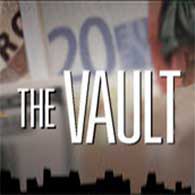 Invite to Thevault.click
Site:
https://thevault.click

Thevault.click / Thevault
- is the most helpful private tracker focused on education topics. It contains a variety of training materials, most of which are devoted to different sections of the business. The main purpose of the tracker is to support the community of like-minded people who can collect and exchange their methodologies, experiences and theories concerning welfare, investment, marketing, business and other related personal self-improvement and financial targets. Thevault account is part of a family of self-development trackers, which also includes
Theplace.click
and Thegeeks.click resources.
In other words, TheVault is the best e-learning tracker devoted exclusively to business content. It covers all aspects of business, including marketing, accounting, copywriting, finance, economics and much more. The tracker has an active group-buying system that works simultaneously for many users. There are many exclusive torrents on the tracker that can be spotted thanks to their green color in the viewing mode. These torrents were created by the means of group purchases and they are the most precious because they include expensive courses created by many famous authors, such as Eben Pagen, Jay Abraham, Brian Tracy and others.
Thevault.click tracker has an active thematic forum full of valuable knowledge too where community members discuss problems, provide advice and share their experience. Most torrents are well supported and have a lot of participants with seedboxes, so you will be pleasantly surprised with good download speeds even if there are only several active seeders.
The tracker has limited access; you can get there only if you have an invite. There are many people who want it, but it's very difficult to get an invite to Thevault. The administration is in no hurry to distribute invites and the conditions for receiving the cherished invite are quite strict. This explains why Thevault invites or buffered accounts cost so much. And accounts are even more expensive depending on the class which gives many privileges in downloading content.