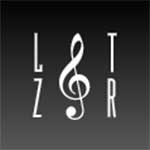 Invite to Lztr.me
Site:
https://lztr.me

Lztr.me / Lztr
- is an exceptional private tracker among similar applications that are widely devoted to music soundtracks. Here are present not only the works of well-known rock bands. The user can find many original songs from various popular films, anime, as well as classical and jazz works of art. Soundtracks from TV shows and even computer games did not stand aside. Thus, if a person appreciates any song from a film, but has no idea where to find it, you just need to invite him to Lztr tracker, which will make a huge database of movie soundtracks available to him. In addition, a convenient search system will quickly help you find the desired file.
Most of the materials are uploaded to the service in the best quality with the help of a original codec without any loss - FLAC format (Free Audio Codec without Losses). Despite the fact that the size of the audio files is larger than in mp3, the music is delivered in perfect quality. The base of the tracker is constantly updated and multiplied, and now has about 15 thousand soundtracks, starting with popular hits and ending with the rarest songs that are very difficult to find on the Internet. In addition to the usual topics for discussion, the service presents very interesting topics. For example, the collection of "Best Soundtracks of 2018", where the songs are shown as a list of 20 songs with the highest rating in 2018. By gaining access to this service, the user is given a huge opportunity to share both the content itself and its quality.
From all of the above, Lztr.us is an excellent and original sound tracker with good content and compromise rules. Maintaining the ratio is not so difficult - you just need to seed the downloaded torrents and no problems at all. As with most private trackers, registration takes place through an invitation system, which can be purchased on our website just in few minutes. Let's go and make a request.