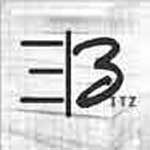 Invite to Elbitz.net
Site:
http://elbitz.net/

Elbitz.net / EZ
- is a popular private tracker dedicated to general educational subjects. It accumulates a great database of training materials from all possible categories. Here you can find literature and training videos for the following topics: Internet marketing, data management, business, programming, magic and tricks, religion, art, photography and much more. In other words, almost any interested person with the help of the Elbitz.net tracker can quickly find the necessary material according to their interests.
On this tracker, to maintain a high ratio does not make sense, since most torrents are small in size and freeleech is rare. But there is a good bonus points system that allows you to buy some extra GBs to upload count supporting the ratio. The registration is closed, so you can become a member of Elbitz only with an invitation, which you can easily buy in our store. You can also buy an upgraded account, if you need to download a lot of material and do not have time to engage in rating. For security reasons we sell accounts only with their original email access.