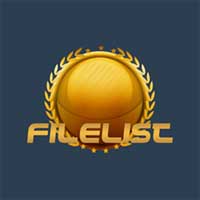 Invite to Filelist.ro
Site:
https://filelist.io/

FileList.ro / FL
- is the best Romanian private tracker of general orientation, which was opened in the far 2007 year. This tracker is universal and takes 7th place in the list of the most popular trackers, due to the quality of the torrents and a huge number of users. The list of torrents totals about 168,000, and the number of users has exceeded one million and has about 1,100,000 people. With more than ten years of experience, the reputation of the FileList tracker is growing, from year to year more and more developing the database of torrents and the composition of participants.
Despite the Romanian orientation, FileList has an English interface in most categories, while the rest of the parts can be easily translated using any supported browser. Many popular and new torrents are free and they have a new and very effective system of bonus points when you can exchange bonuses for uploads credits. Thanks to this system, you can easily create an excellent rating on your account.
FileList is considered as a general P2P and Scene tracker, which means that you can find almost all popular distributions from the fields of cinema, television, music, computer programs, audio books and much more. Great internal releases from all other good resources, such as HDbits.org, AwesomeHD, TTG, HDChina, are downloaded to the tracker. The download speeds are high and have the level of the best world trackers. An invite to Filelist.ro is a good purchase not only for people living in Romania, but also for everyone who likes to deal with high-quality universal trackers.